​Alcoholics Anonymous
Siouxland Intergroup
Central Office​​
614 Cook Street
​

712-252-1333
Central Office Hours

Sunday & Monday - Closed
Tuesday - Thursday
​


​9am - 2pm




​Friday

11:30am - 2pm


Saturday

10am-1pm​

​​
The

"HOTLINE" ​(712) 252-1333

is answered ​24-hours a day. If we are unavailable, please leave a message and we will return your call.
​​​

​Serenity Prayer
God, grant me the serenity
​to accept the things I cannot change, courage to change the things I can, and wisdom to know the difference.
​
This website was created as a joint effort between Siouxland Intergroup and
District 1 of AA_Area 24
This website is copyrighted 2010. All rights reserved.
Select a book

to explore or


​​
The next
​​​​District 1 Meeting

December 12, 2023 @ 6:30pm
​
Club​ 215
2432 Jay Ave​
​​
Sioux City, IA
​​
The next
​
​ Siouxland Intergroup Meeting


December 21, 2023 @ 7:00 pm



Central Office​

​614 Cook Street​
Sioux City, IA
​​
If you find any incorrect information or broken links on our website call us at
​712-252-1333 or email us aacentralofficesc@gmail.com.
Central office can not make corrections on Meeting App, that is GSO information.
Did you know that our Central Office carries AA and Grapevine literature??? We have the Alcoholics Anonymous "Big Book", Twelve Steps & Twelve Traditions" plus a whole lot more! Call us or stop in for all of your AA and Grapevine literature needs.
News from Siouxland Intergroup & District 1​​

​

NEW BOOK from A.A. WORLD SERVICES:

Our Great Responsibility is the first original title released by Alcoholics Anonymous since Daily Reflections in 1990


NEW BOOK from A.A. GRAPEVINE:

Take Me To Your Sponsor is an anthology of jokes and cartoons from Grapevines collection.
SUGGESTED CONTRIBUTION PLAN from GSO:


50-30-10-10​


CENTAL OFFICE * 50%
DISTRICT 1 *30%​​​​
AREA 24 *10%
​GENERAL SERVICE OFFICE *10%


















​​​​​​​​​​​​​​​​​​____________________​____________________________


​​​​​​ALL current online and in-person meeting information can be found on our
​
Local Meeting
page

​

If you are having a problem and can't find a meeting,
call the HOTLINE (712) 252-1333, your sponsor or another alcoholic.
General Service Office address;


​GSO
​P.O. Box 2407
​James A. Farley Station
New York, NY 10116-2407

and/or to the Central office

Siouxland Intergroup


​P.O. Box 3684,
​Sioux City, IA 51102-3684

(DO NOT MAIL CASH)



or
​drop off
cash /check through the front door mail slot at 614 Cook St, Sioux City, IA 51103
Make checks payable to
Siouxland Intergroup
District 1
PO Box 5246
Sioux City, IA 51102​
Make Checks payable to
District 1​​​ AA
Area 24
Iowa Area Assembly / Area 24
PO Box 1291
Des Moines, IA 50305
Make Checks payable to:
​
Iowa Area Assembly /
A
rea 24
​​​
This website is not endorsed or approved by the General Services Office of Alcoholics Anonymous.
The contents of this site are the responsibility of Siouxland Intergroup.
Alcoholics Anonymous, AA, and The Big Book are registered trademarks of Alcoholics Anonymous World Services, Inc.

Website Last Updated
November 18, 2023


​

If you have an AA function or event you would like promoted to a larger audience, email us a copy of your flyer and we will share it on our Events page.

​​​​Come, stop in and visit the Central Office! Or call Veronica K., the Central Office Manager for any questions or literature needs!
​​712-252-1333​​
PRICE INCREASE
​
AAWS announced upcoming price increase affecting our English, Spanish, and French books, booklets, and
pamphlets.

The new prices will go into effect on
April 3, 2023

,
and generally reflect a 20% increase
on books and a 30% increase on pamphlets (with rounding and some minor adjustments).
As a result, Central Office prices will reflect that as well.
​​
SIOUXLAND INTERGROUP QUARTERLY UNITY DINNER

​​
​
TBA - 2024


​
Morningside Lutheran Church
700 S. Martha
Sioux City IA 51106


Registration - 5pm
Dinner - 5:30pm
Al-Anon & AA Speaker to follow


Please come and show your Support!

​All proceeds he​lp support your local Central Office​


**Flyer

can be found in the

Local Events

Tab**​​​​​​​​​
​​
​
​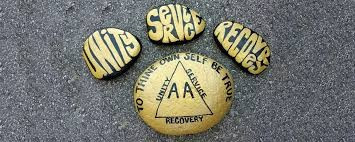 ​​

Events/Activities




​Check out what is happening in our Area on our​ Events page​!!!
Updated daily​
****Central Office DOES NOT carry MEDALLIONS ****


The club houses have those available for purchase:
- Hawkeye Club
- Fellowship Club
- Leeds Alano Club
- Club 215​​​​​

​​