​Alcoholics Anonymous
Siouxland Intergroup
Central Office​​
614 Cook Street
​

712-252-1333



​Alcoholics Anonymous® is a fellowship of men and women who share their experience, strength and hope with each other that they may solve their common problem and help others to recover from alcoholism. The only requirement for membership is a desire to stop drinking. There are no dues or fees for AA membership; we are self-supporting through our own contributions. AA is not allied with any sect, denomination, politics, organization or institution; does not wish to engage in any controversy, neither endorses nor opposes any causes. Our primary purpose is to stay sober and help other alcoholics to achieve sobriety.
Copyright © by

The A.A. Grapevine, Inc.






IS A.A. FOR YOU?


Only you can decide whether you want to give A.A. a try or whether you think it can help you. We who are in A.A. came because we finally gave up trying to control our drinking. We still hated to admit that we could never drink safely. Then we heard from other A.A. members that we were sick. (We thought so for years!) We found out that many people suffered from the same feelings of guilt and loneliness and hopelessness that we did. We found out that we had these feelings because we had the disease of alcoholism.
We decided to try and face up to what alcohol had done to us. Here are some of the questions we tried to answer honestly. If we answered YES to four or more questions, we were in deep trouble with our drinking. See how you do. Remember, there is no disgrace in facing up to the fact that you have a problem.

Alcoholics Anonymous World Services, Inc. All Rights Reserved © Copyright 2010


Central Office Hours

​Saturday - Monday Closed
​Tuesday - Thursday 10am - 2pm
​Friday 8:30am - 5pm
​
The "HOTLINE" ​(712) 252-1333 is answered ​24-hours a day. If we are unavailable, please leave a message and we will return your call. ​​​

​​

Volunteers are Needed!


712-252-1333
aacentralofficesc@gmail.com

Serenity Prayer


God, grant me the serenity to accept the things I cannot change, courage to change the things I can, and wisdom to know the difference.
This website was created as a joint effort between
Area 24,
District 1
and
Siouxland Intergroup. This website is copyrighted 2010. All rights reserved.
Click on the book
​above to go ​to ​the
​Big Book online!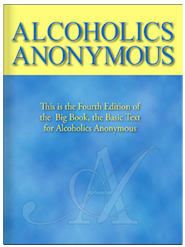 ​The next
​​​​District 1 Meeting

Nov 13th @ 6:30pm
Hawkeye Club​
420 Jones Street​
​​
Sioux City, IA
​
GSR / IGR Meeting Flyer​

​​The next
​
​ Siouxland Intergroup Meeting
Oct 18th @ 7:00pm
Central Office​

​614 Cook Street​
Sioux City, IA

​

If you find any incorrect information or broken links on our website call us at
​712-252-1333 or email us aacentralofficesc@gmail.com.


Last updated on Dec 11, 2018
Did you know that our Central Office carries AA and Grapevine literature??? We have the Alcoholics Anonymous "Big Book", Twelve Steps & Twelve Traditions" plus a whole lot more! Call us or stop in for all of your AA and Grapevine literature needs.
Special Announcements from the Siouxland Intergroup Central Office





​​​

** The Central Office

DOES NOT
carry Birthday/Anniversary Coins/Tokens. We have been informed that some of the 4 local club houses as well as many Groups have Chips
/Tokens for sale

.




​